Communication Studies
This program focuses on the areas of public communication, small group communication, oral interpretation, and interpersonal communication. This program is designed to increase skills in speaking and critically listening by involving students in the process of creating, presenting, analyzing, and responding to spoken messages. The curriculum may also academically prepare the student to transfer to a four-year university to complete a Baccalaureate degree program. Please check with a counselor for specific transfer requirements.
Program Learning Outcomes
Upon successful completion of this program, the student should be able to:
Deliver effective and informative presentations to an audience.
Create and employ effective visual aids, including the use of presentation software.
Communicate effectively with others, including people of diverse backgrounds.
Competently and confidently manage intra and interpersonal relationships.
Experience lessened communication anxiety.
Exhibit effective critical listening skills.
Exhibit effective empathic listening skills.
Work as a productive team member utilizing a variety of leadership skills and strategies.
Motivate listeners and maintain audience attention.
Utilize effective conflict resolution skills.
Career Options
Possible career options include: Advisor, Arbitrator, Broadcaster, Campaign Director, Community Relations Liaison, Consumer Advocate, Corporate Trainer, Recruiter, Customer Relations Representative, Employee Communication, Information Specialist, Internal Communication, Lawyer, Lobbyist, Marketing Communication, Mediator, Negotiator, Public Relations Specialist, Religious Leader, Sales Retail Manager, Service Administrator, Social Worker, Speech Instructor, Student Activities Director, or Tour Guide.
Faculty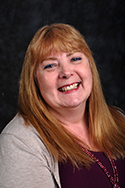 Jayne Turk
Email: turk@siskiyous.edu
Phone: (530) 938-5328
Contact
For information or questions regarding this or other programs at College of the Siskiyous contact the Office of Academic Affairs.
Email: Office of Academic Affairs
Phone: (530) 938-5201