Kinesiology
Kinesiology is an academic area of study concerned with the art and science of human movement. The Physical Education – Kinesiology program at College of the Siskiyous offers a balanced approach to wellness based upon the individual interests and needs of the student. In addition to the course work required for the major in Physical Education – Kinesiology, the college offers a wide variety of physical education and recreation activity courses, intercollegiate competition in many sports and adaptive physical education. The Physical Education – Kinesiology curriculum may also academically prepare the student to transfer to a four-year university to complete a Baccalaureate degree program. Please check with a counselor for specific transfer requirements.
Program Learning Outcomes
Upon successful completion of this program, the student should be able to:
Synthesize knowledge of major facts and concepts of physical fitness.
Demonstrate and apply practical techniques for assessing one's own fitness status and goals.
Identify the potential risks as well as benefits associated with physical activity.
Develop skills necessary/appropriate to successfully perform their activity.
Career Options
The following list is a sample of the many options available for the Physical Education-Kinesiology major. Possible career options include: fitness trainer, personal trainer, physical therapy, sports medicine, athletic training, exercise physiology, coaching, pedagogy, wellness director, strength and conditioning coaching, and biomechanics.
Faculty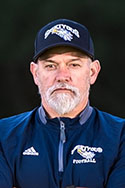 Tim Frisbie
Email: frisbie@siskiyous.edu
Phone: (530) 938-5389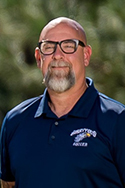 Ed Kephart
Email:ekephart@siskiyous.edu
Phone: (530) 938-5277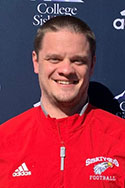 Tyler Knudsen
Email:tknudsen@siskiyous.edu
Phone: (530) 938-5269
Contact
For information or questions regarding this program at College of the Siskiyous contact.
Charlie Roche, Athletic Director
Email: croche@siskiyous.edu
Phone: (530) 938-5312