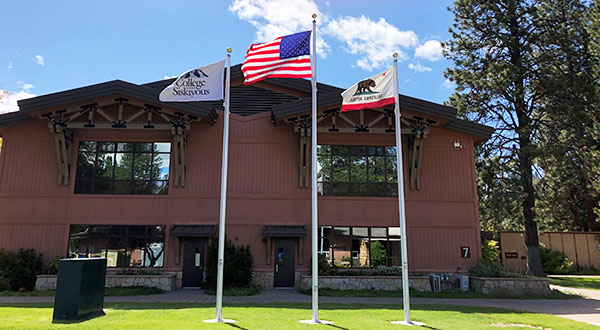 Student Civic and Voter Empowerment Program
As a voter, you will help decide who will lead us. You make your voice heard on important issues that affect the future of our state and nation. Every time you use your precious right to vote, our democracy grows stronger.
It's easy to take part in elections when you have the tools and information! Whether it's your first time voting or you are an experienced voter who has moved and just need to re-register to vote, Voting in California will give you everything you need to get started. Here, you can apply to register to vote or fill in a printable vote-by-mail application, find your polling place and learn what to expect on Election Day. You can also brush up on your rights and responsibilities as a voter, find answers to your questions about elections and voting, and get informed about the issues on the next statewide election ballot. To apply to vote by mail, select "Where and How to Vote." If you would like to vote at your local polling place instead, that same page will tell you what to bring when you vote for the first time.
Important Dates
Statewide Election Dates
2023 General Election
Tuesday, September 26: National Voter Registration Day
2023 Dates: California voters can check County Administered Elections for their "home" County election information. To find a location visit: https://www.sos.ca.gov/elections/upcoming-elections/county-administered-elections
Monday, October 23: Last day to register to vote online or by mail ahead of the General Election https://caearlyvoting.sos.ca.gov/
2023 dates not announced yet. Same Day Voter Registration is available - voters can "conditionally" register and vote at a county elections office or polling location after the voter registration deadline, up to, and including Election Day
Tuesday, October 31: Last day for county elections officials to send a registered voter a vote-by-mail ballot
Wednesday, November 1 - Tuesday, November 7: Early voting at County Clerk's Office
Tuesday, November 7: UDEL General Election - polls shall be open throughout the state from 7:00 am to 8:00 pm
Local Election Dates
2023 County Administered Elections
September (National Voter Registration Month)
National Voter Registration Day is a nonpartisan civic holiday celebrating our democracy. First observed in 2012, it has quickly gained momentum ever since. Nearly 3 million voters have registered to vote on the holiday to date.
Celebrated on the fourth Tuesday of September, National Voter Registration Day will next take place on September 26, 2023. The holiday has been endorsed by the National Association of Secretaries of State (NASS), the National Association of State Election Directors (NASED), the U.S. Election Assistance Commission (EAC), and the National Association of Election Officials (The Election Center).
The dates can be found on the Siskiyous Academic Year Calendar 2023-2024
Important Information
Early Voting: A voter may pick up and/or vote a vote-by-mail ballot at this location. https://caearlyvoting.sos.ca.gov/
Same Day Voter Registration: Voters can conditionally register and vote after the 15-day voter registration deadline at this location. For more information please go to Same Day Voter Registration.
Ballot Drop-Off: A secured box where vote-by-mail ballots may be dropped off.
Pursuant to Chapter 1 of Division 3 of the Elections Code, a voter may apply to vote by mail at any time until after the seventh day prior to an election, and that a vote by mail voter may vote in person at the office of the county elections official or at a satellite location established by the county elections official on or before the day of the election.
Important Websites
Disclaimer
The civic and election information provided applies to the county where the campus is located.
Election information varies by county.
Recipients of correspondence are encouraged to check the internet website containing the Secretary of State's voter registration status tool, or a similar web page, to find election information for the county where the recipient's voter registration is active.