Weed and Yreka Campuses
Weed Campus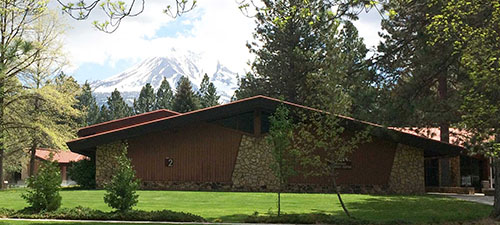 College of the Siskiyous is located at the base of majestic Mount Shasta (elevation 14,162 feet) in northern California. Its 250-acre primary campus is centered in the historic lumber town of Weed, named after its founder Abner Weed, and is easily accessible from Interstate 5 and Highway 97.
Facilities: Weed Campus facilities include a 562-seat theater, gymnasium and other sports facilities (football stadium, track, soccer/baseball/softball fields, and athletic training center), a distance learning facility, Academic Success Center with a spacious library and computer labs, two-story science complex, fire tower and tactical training center, and an emergency services training center in addition to general purpose classrooms. The exceptional setting, a natural environment of mountains, forests, lakes, and streams, serves as an outdoor workshop for many classes such as art, geology, the life sciences, and physical and recreational education.
College of the Siskiyous provides access to academic counseling, academic assessment, library services and resources, career counseling, personal counseling, financial aid assistance, Student Access Services (SAS), Extended Opportunity Programs and Services (EOPS), Student Support Services (SSS), textbook sales and buy backs, and tutoring services. COS is also one of only eleven community colleges in California to offer students on-campus housing (two student lodges).
Address: 800 College Avenue, Weed
Yreka Campus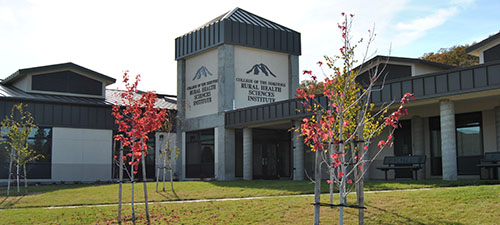 In addition to its primary campus, COS operates a second campus in Yreka, 30 miles north of Weed, which is the site of the Rural Health Sciences Institute (RHSI). In Yreka, a variety of transfer, general education, vocational, continuing education, distance education, and community service classes are available. Similar to the main campus, the Yreka campus provides complete registration and advising services.
Facilities: Yreka facilities include a computer lab with Internet access, general purpose classrooms, multiple classrooms with videoconferencing capabilities, and the Rural Health Sciences Institute, which houses the College's nursing programs (Certified Nurse Assistant, Vocational Nurse, and the Registered Nurse Step-Up Program).
Address: 2001 Campus Drive, Yreka