Business
The Business program prepares students for a variety of careers in a business environment. Certificate programs and Associate Degree concentrations are available in accounting, business administration, and office administration. Students who plan to earn a Bachelor's Degree in Business can complete all general education and lower division business major requirements at College of the Siskiyous.
Program Learning Outcomes (Transfer)
Upon successful completion of this program, the student should be able to:
Demonstrate the business vocabulary, quantitative and analytical skills necessary to successfully participate in upper-division business courses.
Analyze the potential business impact of relevant financial, economic, legal, managerial and marketing issues, given specific scenarios.
Present a case study. As a member of a group, demonstrate effective communication, time-management, organizational and interpersonal skills.
Quantify the impact of a financial transaction on the primary financial statements.
Evaluate the potential market impact of various changes in the business environment.
Program Learning Outcomes (Career/Certificate)
Upon successful completion of this program, the student should be able to:
Demonstrate a proficiency in computer skills typically used in the workplace.
Communicate effectively with diverse audiences both orally and in writing.
Interact with others in a manner that fosters cooperative, professional relationships.
Exhibit the ability to use financial tools to perform accurate mathematical calculations.
Display and demonstrate an awareness of appropriate professional behavior.
Compose effective business documents applying knowledge of: vocabulary, grammar, word usage, punctuation, editing, and proofreading.
Career Options
An Associate's or Bachelor's degree in Business prepares students for a variety of career choices in the fields of accounting, advertising, economics, insurance, marketing, management, small business development and management, finance, real estate, and sales.
Work Experience Education Credit
Students can earn Occupational Work Experience units through supervised employment in an on-the-job learning environment relating to their career goals. For more information, visit our Cooperative Work Experience Education (CWEE) page.
Faculty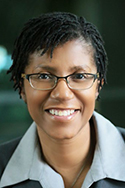 Sherice Bellamy, Ed.D, MBA
Email: sbellamy@siskiyous.edu
Phone: (530) 938-5512
Contact
Program Contact: Career and Technical Education
Email: cteinfo@siskiyous.edu
Phone: (530) 938-5512