Early Childhood Education
The ECE Program includes theory and practice in the systematic study of child development and the application of that study to developmentally appropriate early childhood education and work with school age children. The program offers classes fulfilling the requirements for all levels of the California State Department of Education Child Development Permit Matrix (Title 5) which comply with California Department of Social Services (Title 22) requirements for employment in early education programs.
Program Learning Outcomes
Upon successful completion of this program, the student should be able to:
Identify physical, psychosocial, and cognitive developmental levels throughout early childhood and integrate this knowledge with an awareness of individual differences.
Interpret the effect of family, social systems, and the cultural diversity inherent within families and communities, on the design and implementation of programs for young children.
Associate theory and philosophy with applied curriculum in an early childhood setting in support of developmentally appropriate practice.
Demonstrate knowledge of developmental theory in designing and implementing early childhood programs while defending age appropriate and culturally diverse practice in work with families and children.
Interpret and follow mandates and guidelines included in relevant state and federal regulations.
Apply general skills and attitudes integral to success within a professional environment—including: personal responsibility, mental health, and teamwork.
Career Options
This course of study provides relevant educational experiences for students whose goals include work with children and families with an emphasis on the needs of the rural community. An Associate in Science degree in Early Childhood Education is offered through this program, as well as a strong academic foundation for students transferring to a four-year university program in ECE or a related field. College of the Siskiyous' course of study in ECE articulates to both Southern Oregon University and the California State University System.
Career Options in this field include:
Early Education Program Site Supervisor, Entry positions in Family Services Agencies, Family Childcare Provider, Head Start Teacher or Site Director, Independent Preschool Teacher or Director, Infant-Toddler Caregiver or Site Director, State Preschool Teacher or Site Director, Transfer to a four-year institution and advanced career choices.
Note: Some career options may require more than two years of college level study.
"Regional Labor Market Assessment" - Center on Excellence
Regional Labor Market Assessment
See pages 17-19 and pages 26-29 for information about careers in Child Development and Early Education.
Guide to ECE@COS
Child Development Permit Application - Update

We are pleased to announce that the Child Development Training Consortium (CDTC) is now accepting Child Development Permit applications.  The Permit Stipend Program pays the permit application fee to the California Commission on Teacher Credentialing (CTC) for eligible applicants.
The 2021/22 permit applications are available at www.childdevelopment.org. Only current 2021/22 application forms will be accepted.
How to Apply for a Child Development Permit and Educational Support Grants 2021-2022
How to Apply for a Child Development Permit and Educational Support Grants 2021-2022 (PDF)
Apply Online for a Child Development Permit
We are excited to announce a new online child development permit application option, available now on the CDTC website at www.childdevelopment.org, select "Apply for Child Development Permit Stipend," then select "Apply for a Permit Online Here." The online permit application can be used for all types and levels of permits.
The online permit application is a two-step process. After completing the online portion, follow the instructions on the "Review/Summary" tab of the application to print, complete and mail required documents to CDTC for processing.
Note: online applications are optional; hard copy permit application documents and instructions are available on the CDTC Permit Stipend Page at www.childdevelopment.org.
The benefits of the online application are as follows:
Priority processing over hard copy applications
Status updates in your CDTC account (e.g. when documents and etranscripts are received, when the application is mailed to the Commission on Teacher Credentialing, etc.)
Email updates as the application is being processed
Most permit application documents are pre-printed with applicant information, reducing errors
Only the documents required for your permit type and level will print
If you have any questions, please contact CDTC by email at CDTC-Permit@yosemite.edu.
We welcome your feedback on this new online permit application option.
Important Information
Two-year class rotation schedule
Child Development Permit Worksheets:
Assistant Teacher
Associate Teacher
Teacher
Master Teacher
Site Supervisor
Program Director
Please view the requirements for each level of Child Development Permit on this Permit Matrix
Visit https://www.ctc.ca.gov/docs/default-source/leaflets/cl797.pdf?sfvrsn=665bc585_0 for additional guidance about permit requirements.
Specialization Classes leading to the Master Teacher Permit.
Articulation and Transfer Information
Additional Links
Faculty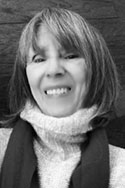 Patrice Thatcher
Email: thatcher@siskiyous.edu
Phone: (530) 938-5290
Contact
Program Contact: Career and Technical Education
Email: cteinfo@siskiyous.edu
Phone: (530) 938-5512