Emergency Medical Services
The Paramedic Program trains students to provide immediate care to the critically ill and injured. Paramedics determine the nature and extent of illness or injury, provide advanced life support, communicate with emergency medical services personnel and transport patients to the hospital. The paramedic program is a highly interactive, fast paced, hands-on experience, requiring student participation. This program meets or exceeds all state and national guidelines for paramedic training, and includes: Anatomy and Physiology, Advanced Cardiac Life Support, Pediatric Advanced Life Support, Pediatric Education for Pre-hospital Providers, Advanced Medical Life Support, International Trauma Life Support, and Geriatric Emergency Medical Services. Students who successfully complete the requirements for this program will be prepared for the Paramedic National Registry examination. The curriculum may also academically prepare the student to transfer to a four-year university to complete a Baccalaureate degree program. Please check with a counselor for specific transfer requirements.
Program Learning Outcomes
Upon successful completion of this program the student should be able to:
Integrate pathophysiological principles and assessment findings to formulate a field impression and implement a treatment plan for the patient with medical or traumatic emergencies.
Career Options
The following are possible career options for the paramedic: ambulance paramedic, firefighter paramedic, private industry paramedic, disaster management team, vocational instructor, search and rescue responder, hospital technician, and emergency room technician.
Enrollment in the Program
In order to be admitted to the Paramedic Program, students must be 18 years of age or older and be able to:
Submit proof of high school graduation or GED.
Obtain mandatory immunizations.
Provide documentation of current EMT and CPR for the Professional certifications.
Successfully complete MATH 0830 Pre-Algebra and ENGL 0850 Intermediate Reading and Writing Skills, or complete through assessment test process.
Be available to work day, night, or weekend shifts as scheduled during clinical internship.
Spend several additional hours per week beyond the scheduled class and lab time independently studying and practicing procedures.
Participate in an intensive field internship following the completion of EMS 0956, requiring 24-hour availability several times per week for 2-5 consecutive months.
Pass a physical examination or hold a current DL 51.
Purchase materials such as uniforms, books, manuals, supplies, insurance, internship materials, etc., totaling approximately $3,500.
Provide own transportation to College of the Siskiyous Weed Campus, hospitals, and ambulance companies throughout northern California.
Strongly recommend 1 to 2 years of EMT experience.
Pass a background clearance and drug screen.
Accreditation
College of the Siskiyous is accredited by the Commission on Accreditation of Allied Health Education Programs (www.caahep.org) upon the recommendation of the Committee on Accreditation of Educational Programs for the Emergency Medical Services Professions (CoAEMSP). Commission on Accreditation of Allied Health Education Programs 25400 US Highway 19 N., Suite 158 Clearwater, FL 33763 727-210-2350 https://www.caahep.org To contact CoAEMSP: 8301 Lakeview Parkway Suite 111-312 Rowlett, TX 75088 214-703-8445 FAX 214-703-8992 www.coaemsp.org
COS Partnership with NOLS Wilderness Medicine
NOLS Wilderness Medicine offers courses near Mt. Shasta at the College of the Siskiyous. See the NOLS WEMT Course Schedule for more information.

Work Experience Education Credit
Students can earn Occupational Work Experience units through supervised employment in an on-the-job learning environment relating to their career goals. For more information, visit our Cooperative Work Experience Education (CWEE) page.
Faculty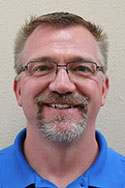 Kirk Thomsen
Email: kthomsen@siskiyous.edu
Phone: (530) 938-5530
Contact
Program Contact: Career and Technical Education
Email: cteinfo@siskiyous.edu
Phone: (530) 938-5512