English
The English program at College of the Siskiyous provides training in analytical, communicative, and writing skills necessary for a number of professions. English majors have a good background for careers in teaching, journalism, technical writing, freelance writing, telecommunications, editing, magazine or book publishing, book marketing and distribution, advertising, law, business, and corporate communication. The English major prepares students for careers requiring strong communication skills, organizational abilities, and critical thinking skills. The English curriculum also academically prepares the student to transfer to a four-year university to complete a Baccalaureate degree in a related discipline. The Associate in Arts Degree in English for Transfer will meet the needs of students transferring to a California State University who intend to study in an English related major. Please check with a counselor for specific transfer requirements.
Program Learning Outcomes
Upon successful completion of this program, the student should be able to:
Analyze and evaluate literary works in a variety of genres for their philosophical, historical, artistic, and cultural merits, applying the language of literary analysis appropriately.
Recognize, identify, and apply a variety of critical approaches in interpretations and analyses of literary works.
Career Options
The following list is a sample of the many career options available for the English major. A few of these require an Associate in Arts degree, most require a bachelor's degree, and some require a graduate-level degree: writer, poet, journalist, literary or film critic, high school or college instructor, film or television scriptwriter, lawyer, public relations person, technical writer, tutor, interpreter, writing consultant, methods analyst, program developer, grant writer, legislative assistant, civil servant, columnist, business administrator, and advertising agent.
Faculty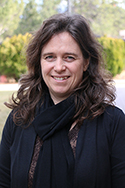 Elizabeth Carlyle
Email: ecarlyle@siskiyous.edu
Phone: (530) 938-5267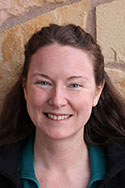 Sarah Kirby
Email:skirby2@siskiyous.edu
Phone: (530) 938-5890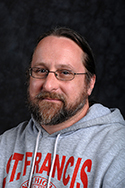 Mike Tischler
Email:tischler@siskiyous.edu
Phone: (530) 938-5322
Contact
For information or questions regarding this or other programs at College of the Siskiyous contact the Office of Academic Affairs.
Email: Office of Academic Affairs
Phone: (530) 938-5201