Humanities
Humanities refer to a broad range of subjects including art, history, philosophy, music, theatre, literature, ethics, and religion. A humanities student at College of the Siskiyous studies the human experience in its broadest sense by working with a variety of disciplines in order to acquire a deeper understanding of themselves, civilization, and the world. The humanities curriculum academically prepares the student for transfer to a university to complete a baccalaureate degree in a related field. Please check with a counselor for specific transfer requirements.
Program Learning Outcomes
Upon successful completion of this program, the student should be able to:
Evaluate works of philosophical, historical, literary, aesthetic and cultural significance.
Analyze the interrelationship between humanities and themselves.
Critically evaluate various interpretations of works within the humanities.
Career Options
The following is a sample of the many career options available to humanities majors (some may require a B.A. or a graduate degree): Artist, Theatre professional, Composer, Educator, Journalist; Law, Politics, Public Relations, and Museum Curator.
Faculty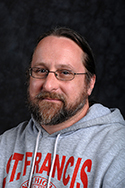 Mike Tischler
Email:tischler@siskiyous.edu
Phone: (530) 938-5322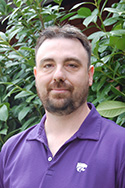 Chris Vancil
Email:vancil@siskiyous.edu
Phone: (530) 938-5564
Contact
For information or questions regarding this or other programs at College of the Siskiyous contact the Office of Academic Affairs.
Email: Office of Academic Affairs
Phone: (530) 938-5201