Music
The Music program at College of the Siskiyous offers degrees, certificates, and coursework in the areas of vocal performance, instrumental performance, and music and theater performance. Provides programs for students who wish to prepare for one of the many careers in music; broaden their general knowledge of music; develop performance skills or pursue an advanced degree in music. Includes theory, keyboarding, and ear training skills.
Program Learning Outcomes
Upon successful completion of this program, the student should be able to:
Demonstrate an awareness of the ways in which people through the ages and in different cultures have responded to themselves and the world around them in artistic and cultural creation.
Demonstrate the ability to analyze and appreciate works of philosophical, historical, literary, aesthetic, and cultural importance.
Demonstrate the ability to play piano at a grade-three level.
Analyze works in traditional and non-traditional contexts.
Compose or arrange works in traditional and non-traditional contexts.
Demonstrate the ability to sing at sight and transcribe at hearing traditional and non-traditional music.
In area of chosen focus, demonstrate proficiency at a comparable level to a student entering upper division coursework.
Demonstrate an understanding of the responsibilities of musicianship.
Career Options
The following list is a sample of the many career options available to the music major. Most of these options will require further training past the COS program which is designed to satisfy the first two years of any music career program: soloist, private music teacher, recording technician, backup artist, administrator, accompanist, publisher, conductor, school or college teacher, band performer, music critic, studio performer, arranger, music therapist, composer, music librarian, choir performer, church music director, record/CD producer, music copyist, instrument repair. Many of these careers are discussed in the Introduction to Music Major: MUS 1022.
Faculty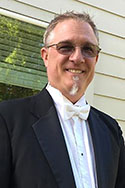 Ron Slabbinck
Email: rslabbinck@siskiyous.edu
Phone: (530) 938-5315
Contact
For information or questions regarding this or other programs at College of the Siskiyous contact the Office of Academic Affairs.
Email: Office of Academic Affairs
Phone: (530) 938-5201