Staff Biographies
Ron Slabbinck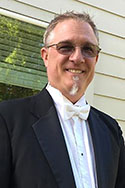 Ron Slabbinck has been a choral and vocal jazz educator, author, clinician, adjudicator, and guest speaker at camps, workshops, and festivals throughout the United States for over 20 years. Prior to teaching, he could be seen singing and dancing on the stages of cruise ships and theme parks, most notably as a tenor with the acclaimed "Voices of Liberty" at Walt Disney World's Epcot Center. With a passion for motivating and inspiring students through the joy of music, his enthusiasm is infectious. Ron received his bachelor's degree in music education from Western Michigan University, and his master's degree in music conducting from California State University, Sacramento. He recently completed his doctorate in educational leadership at St. Mary's College of California, where he received the Dean's Award for Excellence, an award presented to a student whose culminating work reflects academic excellence and is deemed to have potential to advance the profession and/or positively impact the field of educational leadership. His dissertation research focused on finding ways to make music education relevant and meaningful in higher education.
David Blink
David Blink holds a Master's degree in Music Composition from Central Washington University. He also has a Bachelor's degree in Applied Music with an emphasis in Jazz from University of Nevada, Las Vegas. Blink most recently completed a sabbatical in Morelia, Michoacán, Mexico where he created a Latin Jazz Big Band at the Conservatorio de las Rosas (oldest conservatory in Latin America), and also taught a course in Jazz Composition-Arranging and was a guest trumpet lecturer. Prior to his sabbatical, he was a full-time tenured faculty member at Yakima Valley Community College where he held the position of Director of Instrumental Music and Jazz Studies for over ten years. David is currently working on completing his doctorate in Music Education from Boston University.
Monica Harle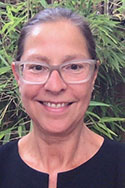 Monica Harle, a graduate of the University of Washington and the Monterey Institute of International Studies is a collaborative pianist and piano instructor. Monica has worked with numerous choral groups, musical theatre, jazz, classical chamber ensembles and played several years at destination luxury resorts in California. Monica has been the Musical Accompanist for the department since 2019.
Holly Slabbinck
Holly Slabbinck is currently serving as the private vocal instructor at College of the Siskiyous. Holly was born in Mt.Shasta and moved back to Siskiyou County with COS choir director and husband, Ron Slabbinck and their two children, and has been teaching at COS since 2019. Holly received her B.A. in Music Education from Western Michigan University, and earned her Master's degree from the University of Central Florida. She has performed professionally spanning most styles including solo jazz, classical and opera, soul/R&B, pop and musical theater. She worked on cruise ships and in theme park venues such as Opryland USA, Carnival Cruise Lines, Busch Gardens, Cedar Point and Walt Disney World. She also taught high school choral music for many years at Boone High School in Orlando, Florida and Christian Brothers High School in Sacramento, California. Her solo teaching style utilizes a classical foundation, while being eclectic and diverse in serving the students and their individual vocal strengths. She enjoys helping students with self discovery through the voice and works toward developing confidence and individual artistry.