Athletic Training
Athletic training is an allied health care profession that is certified by the Board of Certification (BOC). Athletic trainers are health care professionals who collaborate with physicians and other medical professionals to optimize activity and participation of patients and clients. Athletic training encompasses the prevention, diagnosis, and intervention of emergency, acute, and chronic medical conditions involving impairment, functional limitations, and disabilities.
Program Learning Outcomes
Upon successful completion of this program, the student should be able to:
Understand and apply techniques associated with Athletic Injury Prevention and Risk Management.
Demonstrate techniques associated with the Recognition, Evaluation and Assessment of Injuries and Illnesses.
Employ skills needed for the Immediate Care of Injuries.
Practice skills associated with the Treatment, Rehabilitation and Reconditioning of athletic injuries.
Explain Health Care Organization and Administration needs in the athletic training setting.
Career Options
The following list is a sample of the many options available for the athletic training major: Certified Athletic Trainers are employed in secondary schools, intercollegiate athletics, professional athletics, sports medicine clinics, the military, the sets and stages of the movie and music industries, professional dance settings, industrial and commercial settings, hospitals, and health clubs.
Faculty
Noelle Collier
Email: ncollier@siskiyous.edu
Phone: (530) 938-5307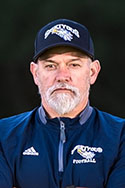 Tim Frisbie
Email: frisbie@siskiyous.edu
Phone: (530) 938-5389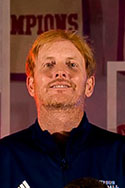 Kyle Heath
Email: heath@siskiyous.edu
Phone: (530) 938-5859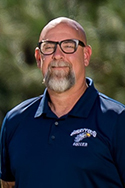 Ed Kephart
Email: ekephart@siskiyous.edu
Phone: (530) 938-5277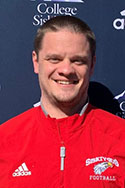 Tyler Knudsen
Email: tknudsen@siskiyous.edu
Phone: (530) 938-5269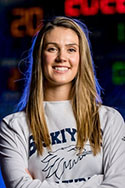 Lyndi Scholl
Email: lscholl@siskiyous.edu
Phone: (530) 938-5369
Contact
For information or questions regarding this program at College of the Siskiyous contact:
Charlie Roche, Athletic Director
Email: croche@siskiyous.edu
Phone: (530) 938-5312