Staff
Neil Carpentier-Alting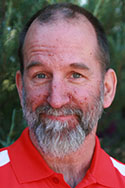 Neil Carpentier-Alting came to COS in 2009. He earned his Bachelor's Degree in Theater Arts from Eastern Michigan University and a Master's of Fine Arts specializing in design at Wayne State University. Mr. Carpentier-Alting has twenty years of experience as a Technical Director and thirteen as an educator. He most recently served as the Head of Design and Production/Technical Director/Lighting Designer at Interlochen Arts Academy as well as the Production Manager at the Interlochen Arts Camp in Michigan. Prior to that, he served as the Technical Director at numerous professional theaters in the Illinois and Michigan areas, as well as at Wayne State University.
Email: carpentier-alting@siskiyous.edu
Phone: (530) 938-5206
Nicholas Fabrio
Nicholas Fabrio joined the COS Theater program as an Instructional Support Specialist and as the Facility Manager of the Kenneth W Ford theater in 2016. After serving in the United States Army, Nic graduated from Sanford Brown College in St. Louis, MO with an associate's degree in Accounting/Business development. He worked briefly in his degreed field, but his passion was always Film/Television/Stage production. He has spent the last 20 years working mostly in film and television as an Artist building sets/props, as a Locations Scout/Manager, and occasionally as an actor on stage and in front of the camera. He's worked in New York, San Francisco, Los Angeles, and London on projects from feature films and television series to live events and photo shoots. Some of his clients have been Universal Pictures, Paramount Studios, CBS, ABC, NBC, ESPN, NFL, Levi Strauss & Co, Mercedes Benz, Toyota, Ford, Chrysler, IBM, and Hewlett Packard.
Email: nfabrio@siskiyous.edu
Phone: (530) 938-5366
Amy LaMachia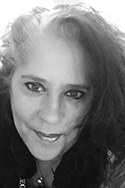 Amy LaMachia was born and raised just outside of Boston, Ma. and caught the theatre bug early in life. She performed as a lead in several shows during High School and assisted with set design and painting. She has spent over 35 years with Walpole Children's Theatre initially acting in many shows and then moved to directing and producing several shows and as a member of the Board of Directors. Her elaborate costume designs and make-up application became a benchmark of WCT's productions. In addition, she was the artist behind the outstanding designs for WCT's programs and posters. She relocated to Northern California with her granddaughter in the fall of 2017 to accept the position as the Instructional Support Specialist for the Performing Arts Department.
Email: alamachia@siskiyous.edu
Phone: (530) 938-5375
Contact Theatre
Email: theatre@siskiyous.edu
Phone: (530) 938-5206