Personal Counseling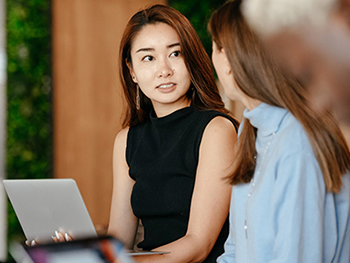 Personal Counseling is offered to help enrolled students cope with the stressors that may be affecting their academic, career, or professional goals. These stressors can result in anxiety, depression, drug/alcohol use, panic attacks, relationship difficulties, anger, lack of motivation, grief, parenting issues, domestic violence, sexual assault, life transitions, or any other problems that may influence a student's well-being.
Meet our Personal Counselor
Dee DeLeon
Dee DeLeon is a Nationally Board-Certified (NCC) and Licensed Professional Clinical Counselor (LPCC). Dee is available to provide academic, behavioral, and mental health counseling services to students, staff, and faculty. To schedule an appointment, please call (530) 938-5353 or email: counselingservices@siskiyous.edu.
Mental Health Resources for California Community College (CCC) Students
This is a resource page designed to connect students to relevant information about mental health awareness and services. Check back often as the page is updated regularly to feature news, upcoming events, and resources of interest to California Community College (CCC) students.
Mental Health Resources for Students
Mental Health Trainings
Free interactive trainings on how to work with students who are in emotional distress and PTSD are available.
These online interactive trainings are designed to help college faculty, staff, and students recognize the warning signs of emotional distress and PTSD in students that can lead to self-harm and/or harm to others.
The trainings will provide learners ways to approach at-risk students, veteran students, and/or LGBTQ students for referral to the appropriate mental health, administrative, and/or student services.
Each training takes about 30-60 minutes and engages learners in conversations with emotionally responsive student avatars that exhibit signs of psychological distress.
Contact Counseling and Student Support Programs
Students are encouraged to seek and receive help dealing with any of their concerns. Personal counseling provides a safe opportunity to talk with a professional about problems or worries, no matter how minor or difficult, which might be interfering with personal growth or academic achievement. All sessions are confidential. To make an appointment, please call or email our office.
800 College Ave
Weed, CA 96094
Email: counselingservices@siskiyous.edu
Phone: (530) 938-5353
Fax: (530) 938-5531